Meritus Signature Homes has been one of the leading homebuilders in the Upstate since 2005. Now, we are happy to announce that we are opening an office in the Lowcountry! As a custom home builder in Beaufort, SC, Meritus can design and build a Southern-style beach house in your favorite waterfront city.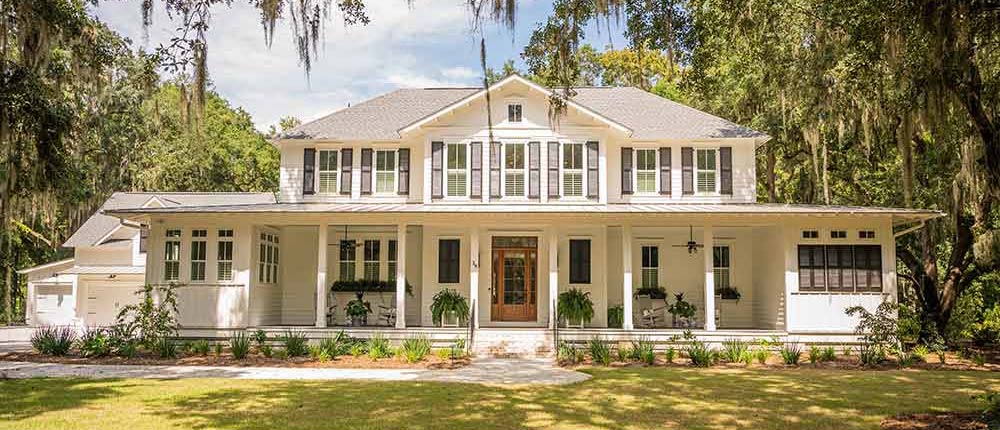 Beaufort, SC is one of South Carolina's oldest and most scenic coastal cities. Located on Port Royal Island in the southern-most corner of the state, parts of Beaufort look straight out of the Antebellum-era.
You can spot dolphins on a Beaufort River tour, meander through the Port Royal Farmers Market, or enjoy a bike trail surrounded by spooky moss-covered live oaks reminiscent of Savannah.
One of Beaufort's top claims to fame is seafood. Several festivals are dedicated to the fresh shrimp and seafood caught right from the waters of the Beaufort River, including the Beaufort Shrimp Festival in October and the Taste of Beaufort Festival in May.
Cities within Beaufort County include:
Beaufort, SC
Hilton Head Island, SC
Bluffton, SC
Parris Island, SC
Port Royal, SC
Okatie, SC
Lady's Island, SC
Laurel Bay, SC
Sheldon, SC
Shell Point, SC
Burton, SC
Why Beaufort County?
If you aren't already sold on the charm and beauty found in this gem, we've rounded up a list of accolades below:
Beaufort was named one of 5 "Small Towns We Love" in Southern Living Magazine
https://www.southernliving.com/travel/best-small-towns
Ranked #1 for "America's Happiest Seaside Towns" in Coastal Living
https://www.coastalliving.com/travel/top-10/2013-happiest-seaside-towns#beaufort-south-carolina_2
The South's Best Small Town, as named by Southern Living Magazine
https://www.southernliving.com/souths-best/beaufort-south-carolina
On average, residents of Beaufort County live longer and lead higher-quality lives than residents in the rest of SC, according to a study conducted by County Health Rankings.
http://www.countyhealthrankings.org/explore-health-rankings/rankings-reports/2017-county-health-rankings-key-findings-report
Build a Waterfront Custom Home in Beaufort County, SC
Not only is downtown on the water, but several of the city's most coveted real estate properties are waterfront. Experience the true advantage of living in the Lowcountry and build a custom home on the water with Meritus Signature Homes.
Meritus is launching a collection of house plans for the Lowcountry. Coming soon!
Feel free to browse our other house plans here.
Want to Know More about Meritus Signature Homes for Your New Home in Beaufort County, SC?
If you have any questions about properties in Beaufort County, South Carolina or our building procedures, it would be our pleasure to discuss at your convenience. Please use the contact tab above or call us today at 864-261-7699.