At Meritus, we select our partnerships carefully. Quality, creativity and an uncompromising commitment to lasting client satisfaction has to be at the foundation of every partner we recommend to you.
We hope you'll take a few minutes to appreciate the inventive and charming aesthetic from our friends at State of Mind Designs, a division of Bluffton, SC-based Pearce Scott Architects. Each architectural plan captures the unmistakable spirit of the Lowcountry, with wide porches, shutters, dormers and transoms. All plans can be fully customized by State of Mind and Meritus based on your vision and preferences.
When building in Beaufort County, you will work with the Team at Pearce Scott Architects (reuse $3 a heated SF + hourly).
The plans are available outside of Beaufort County through State of Mind Designs.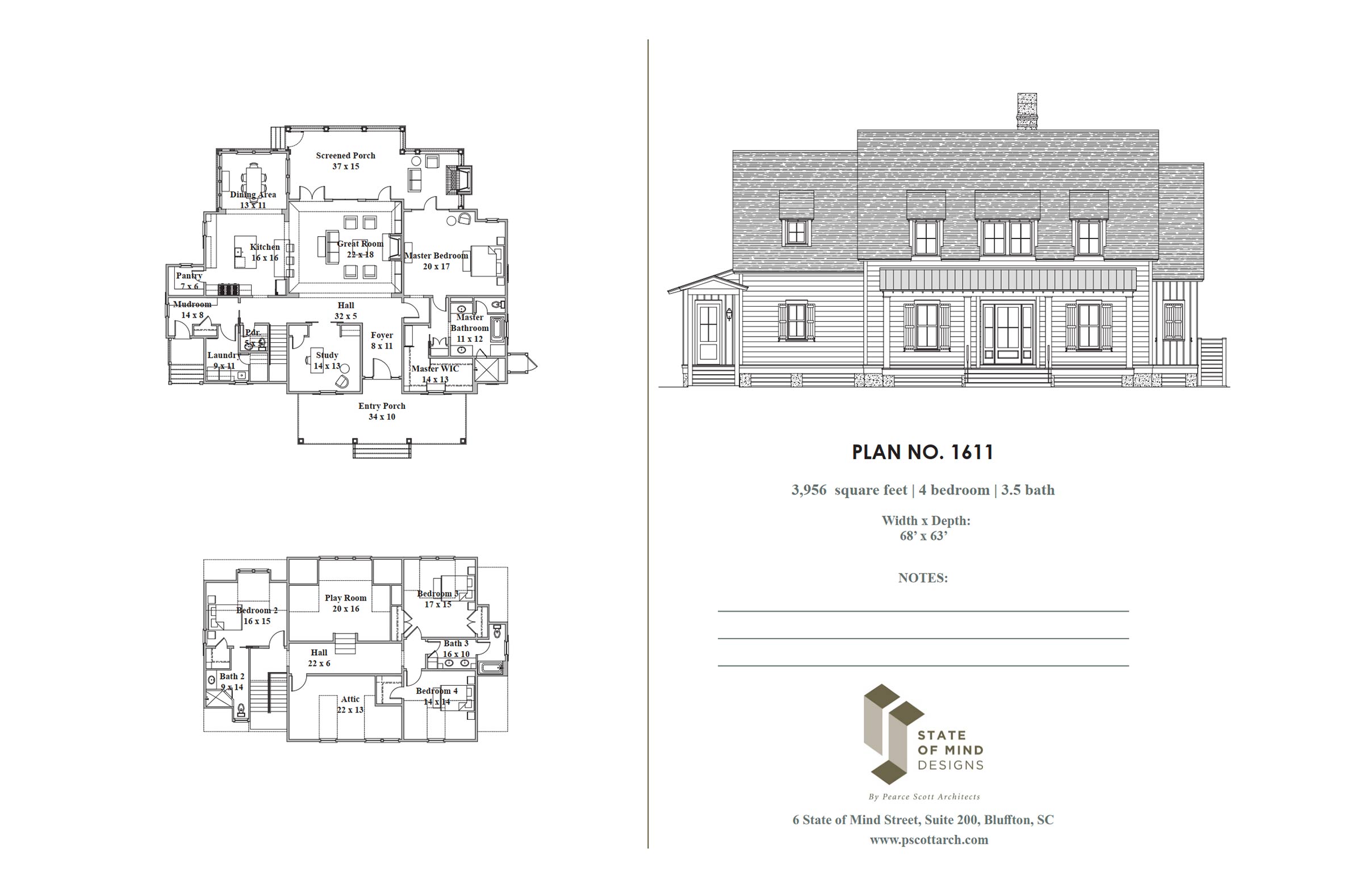 ---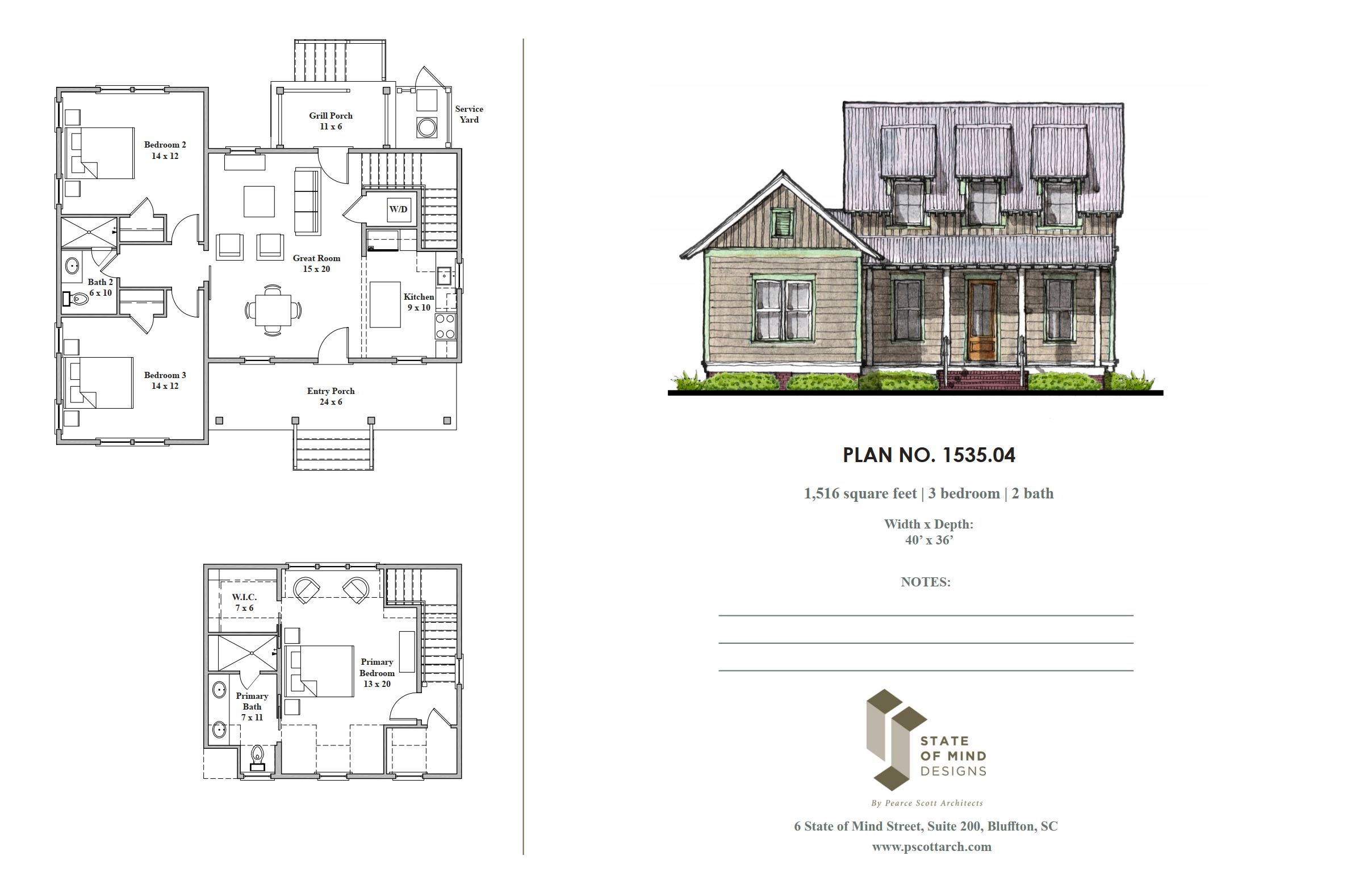 ---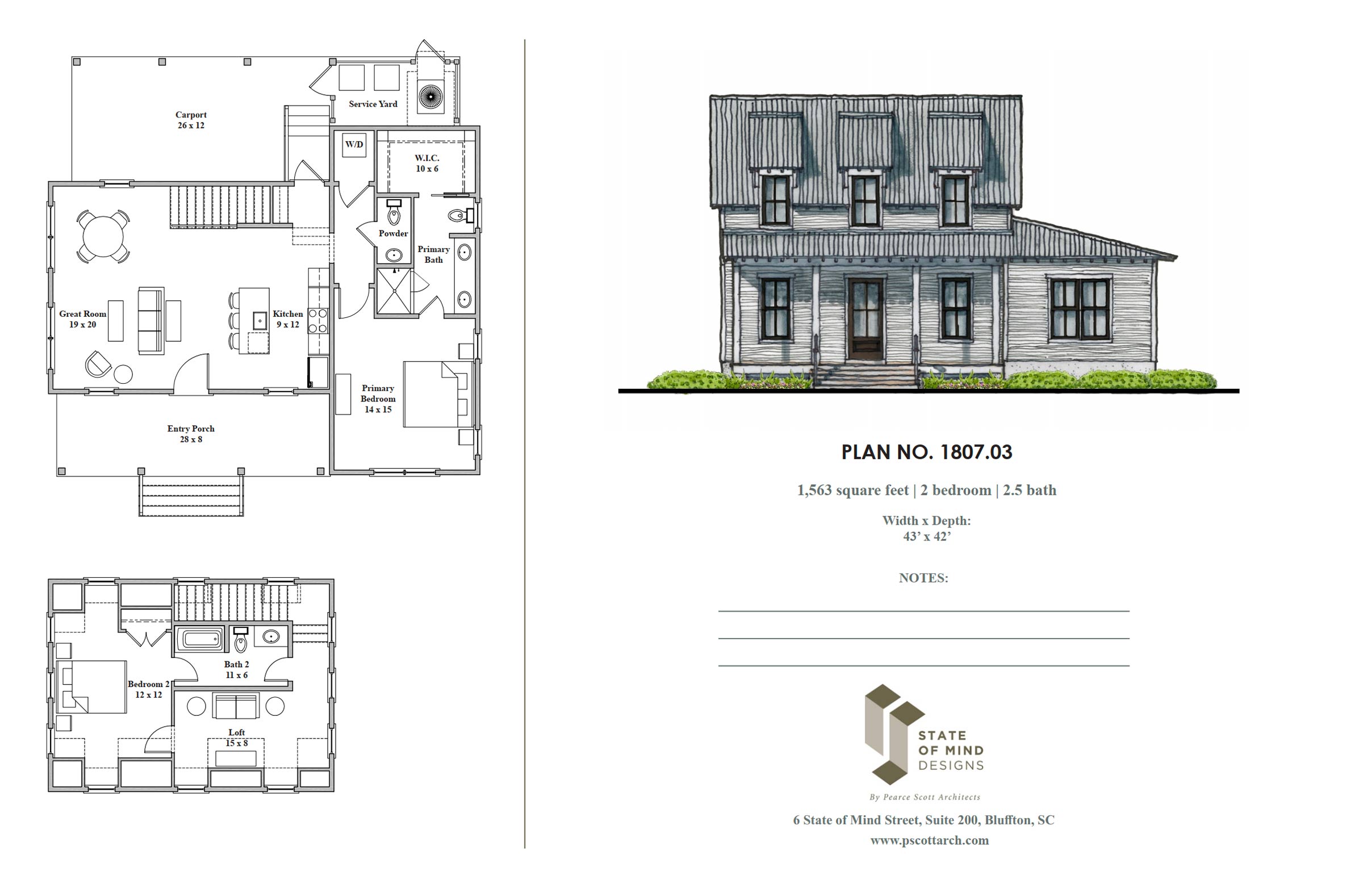 ---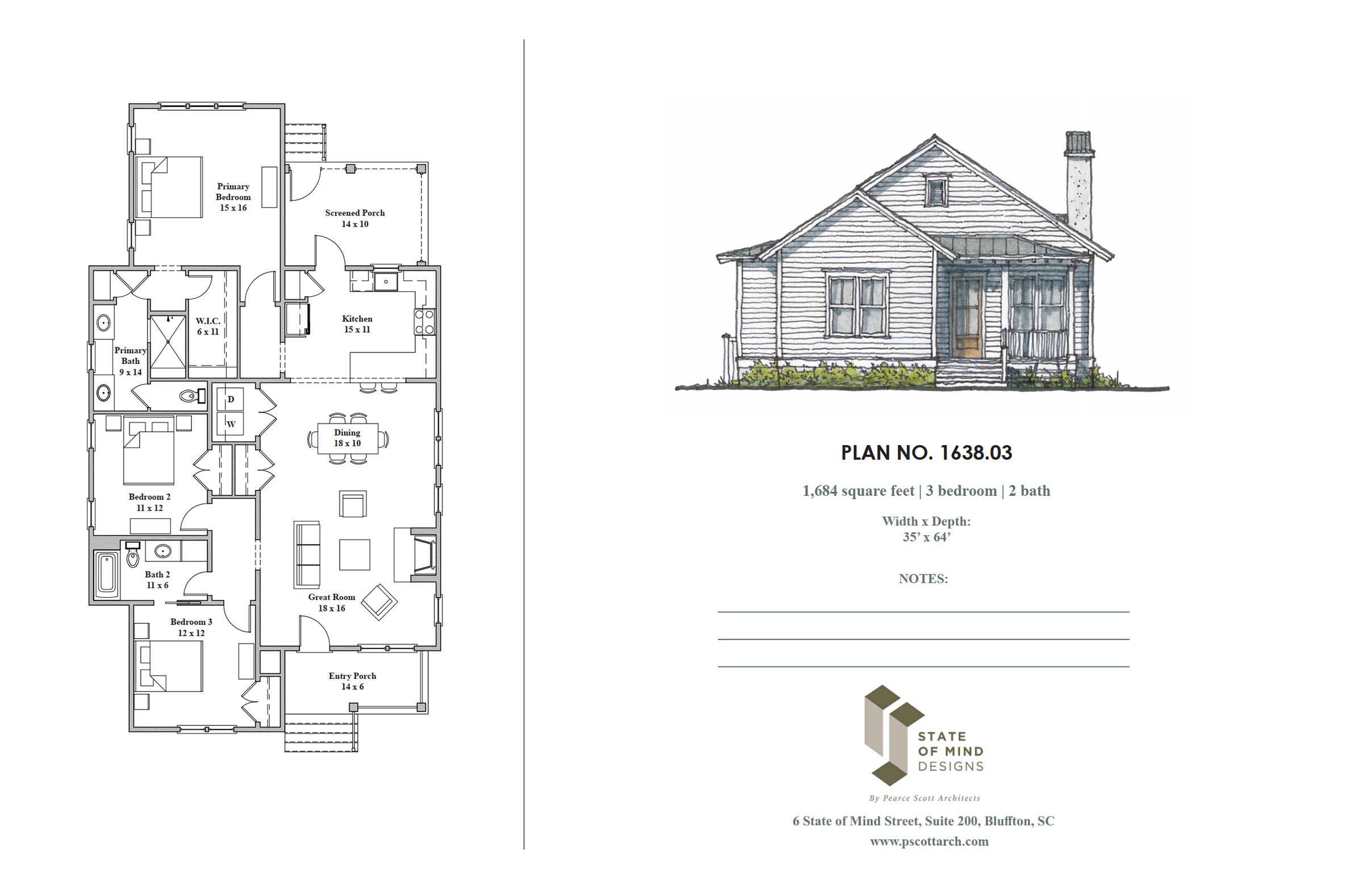 ---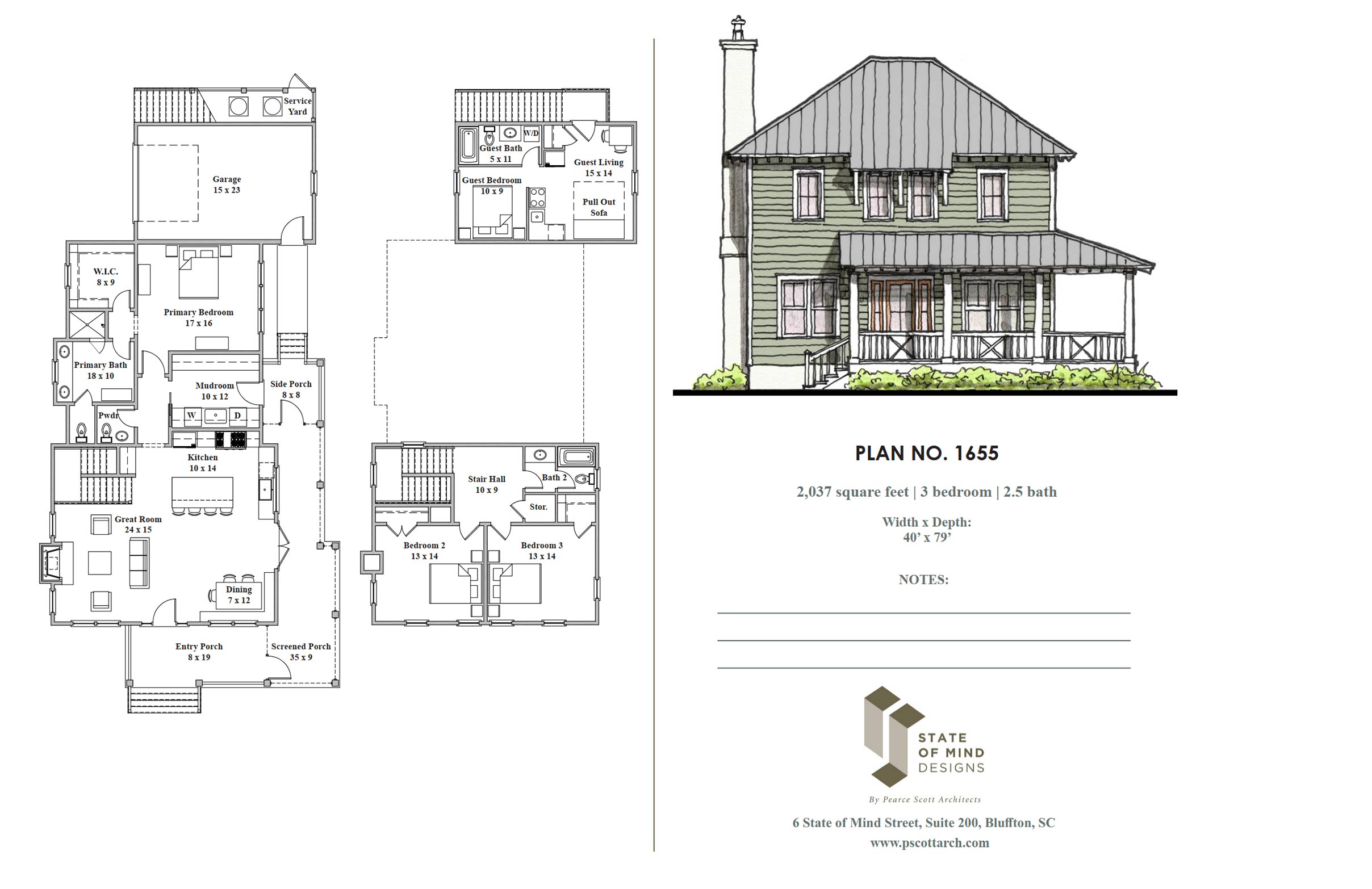 ---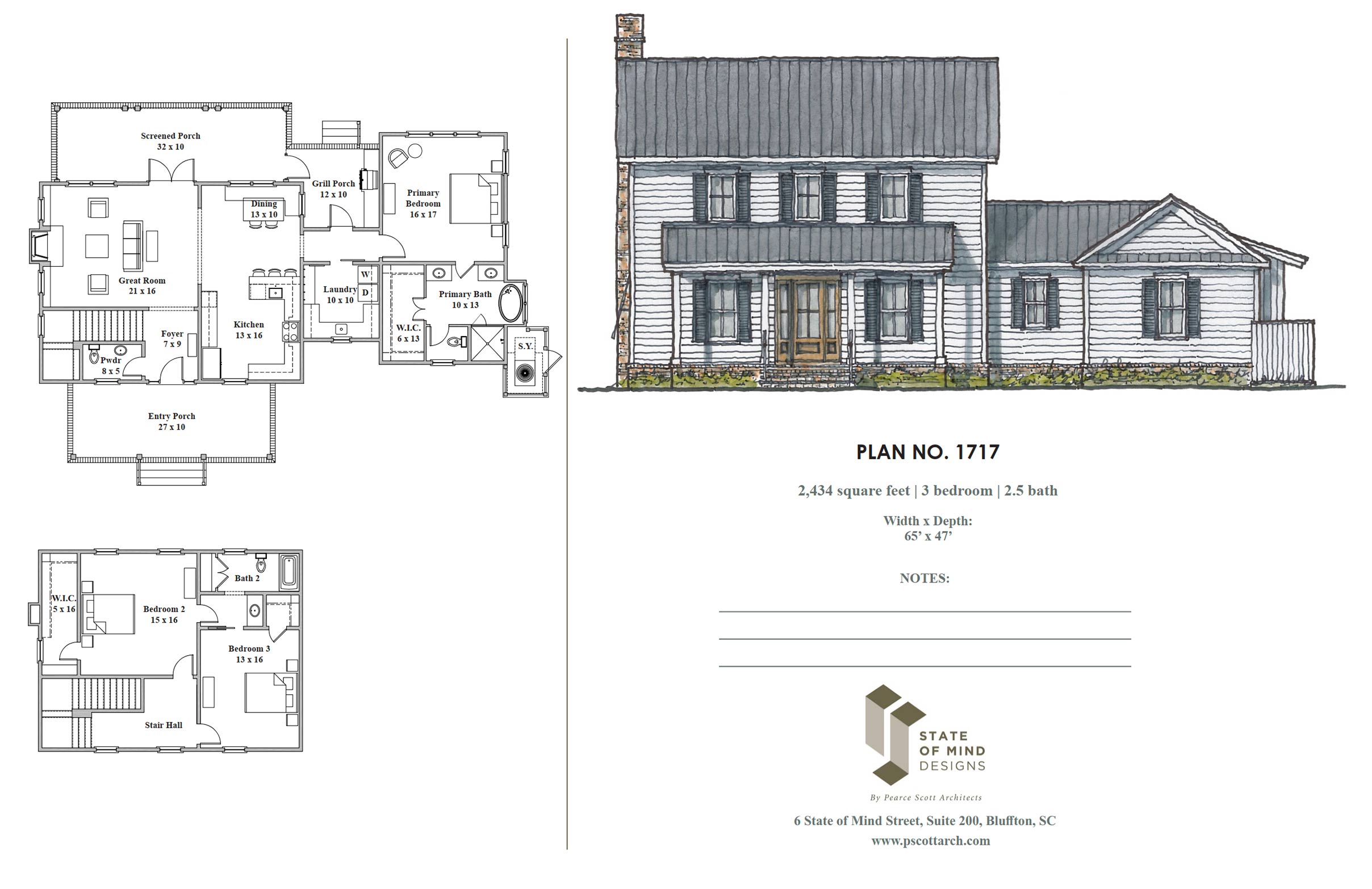 ---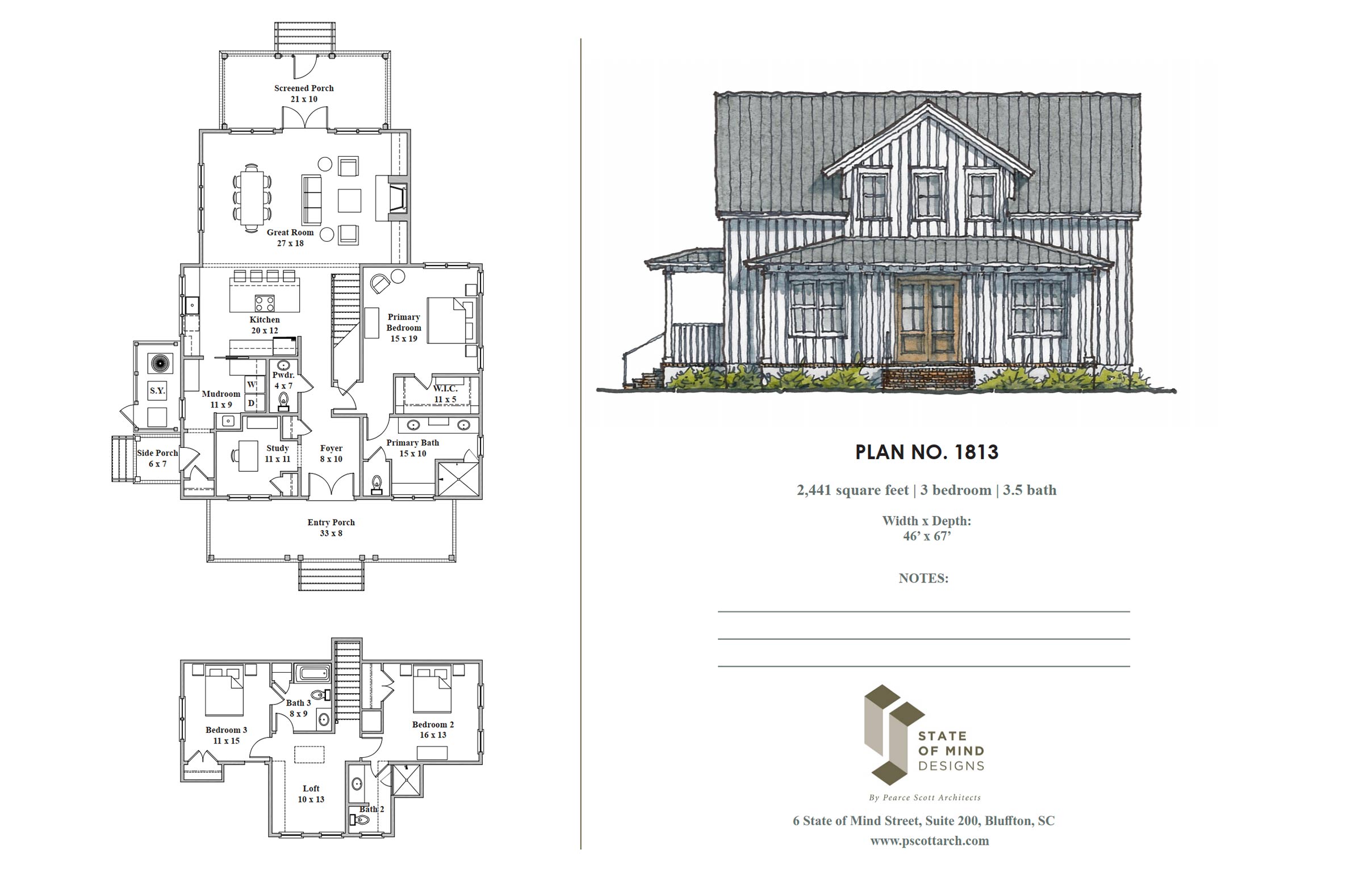 ---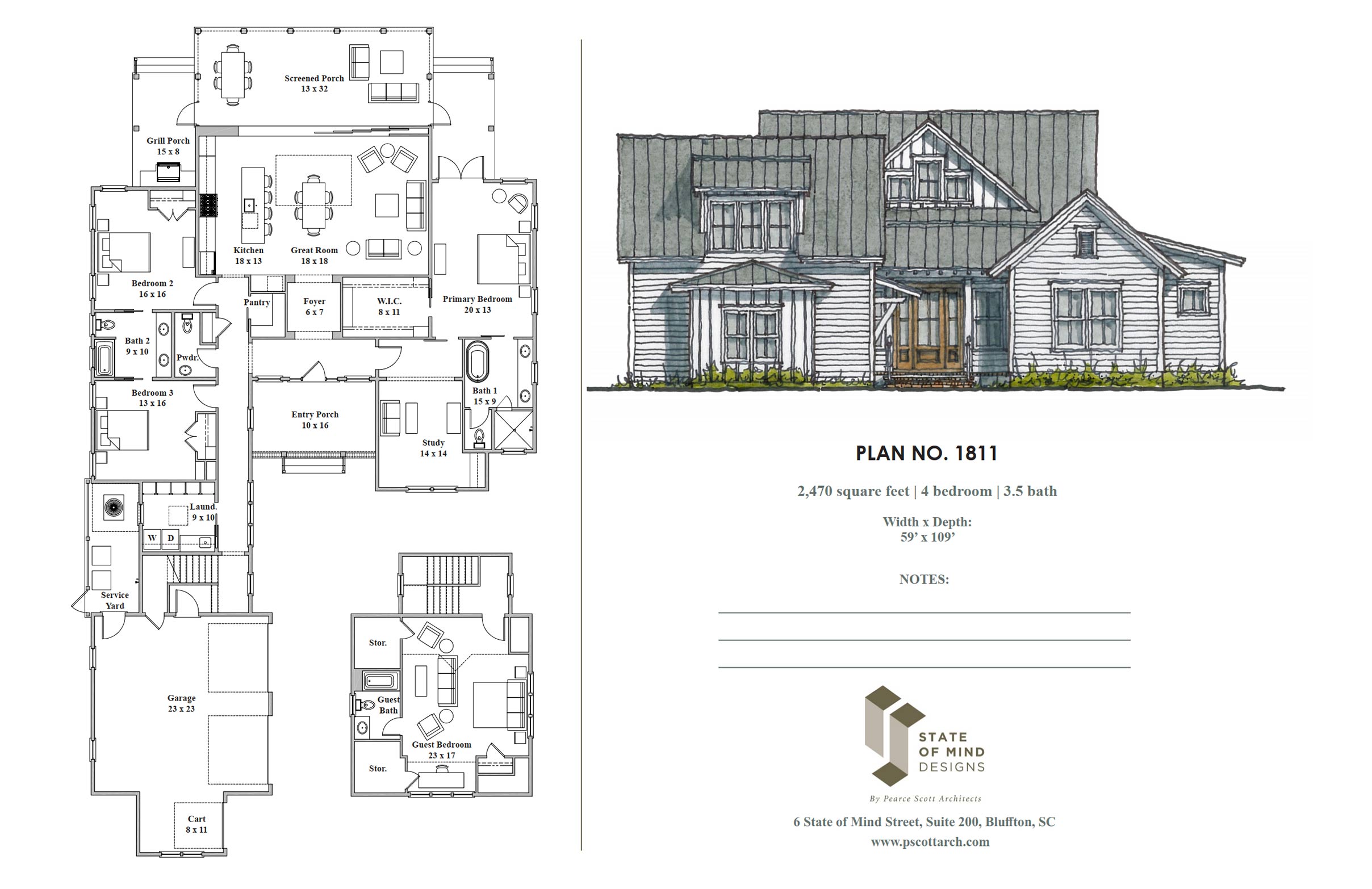 ---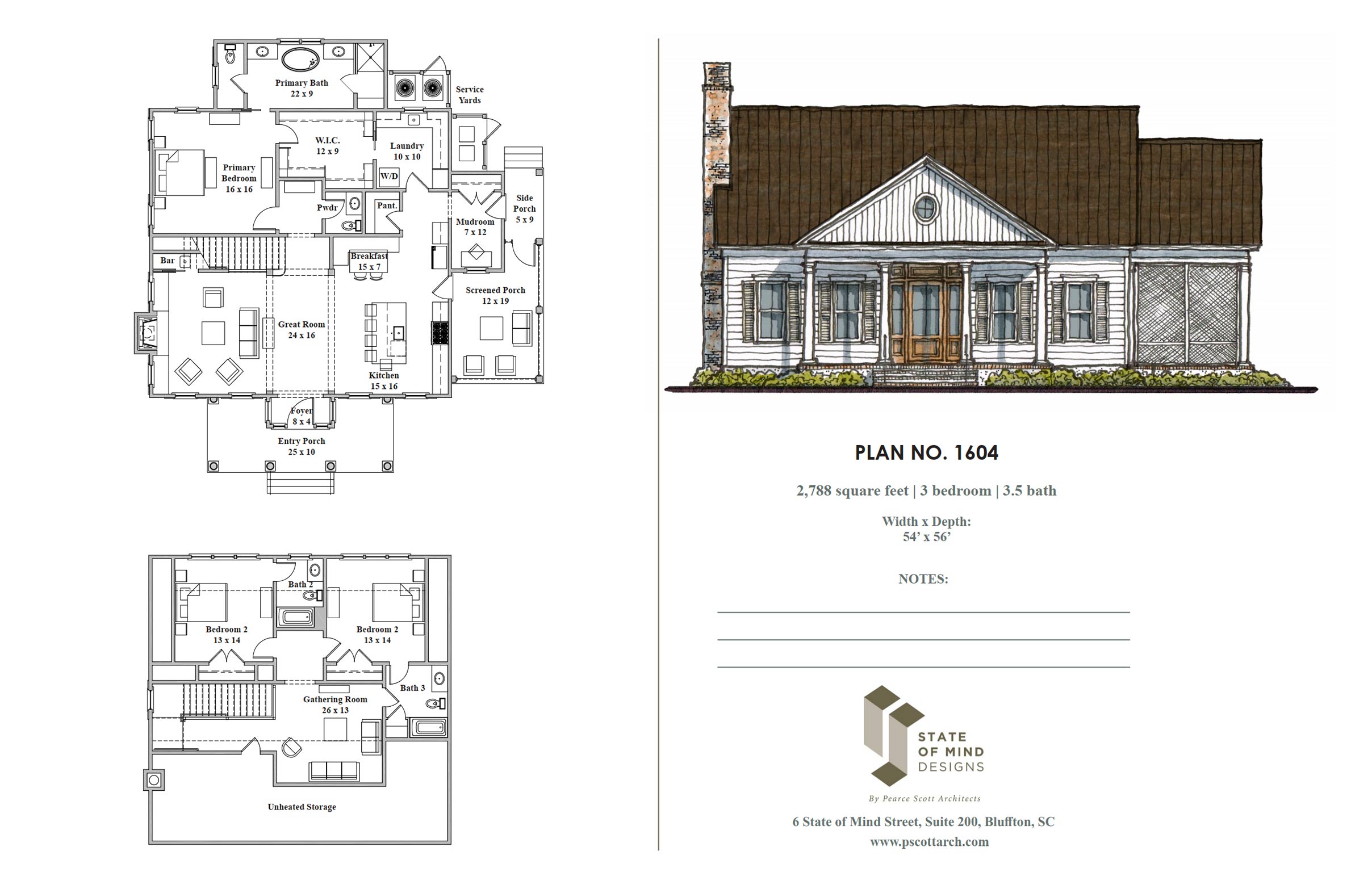 ---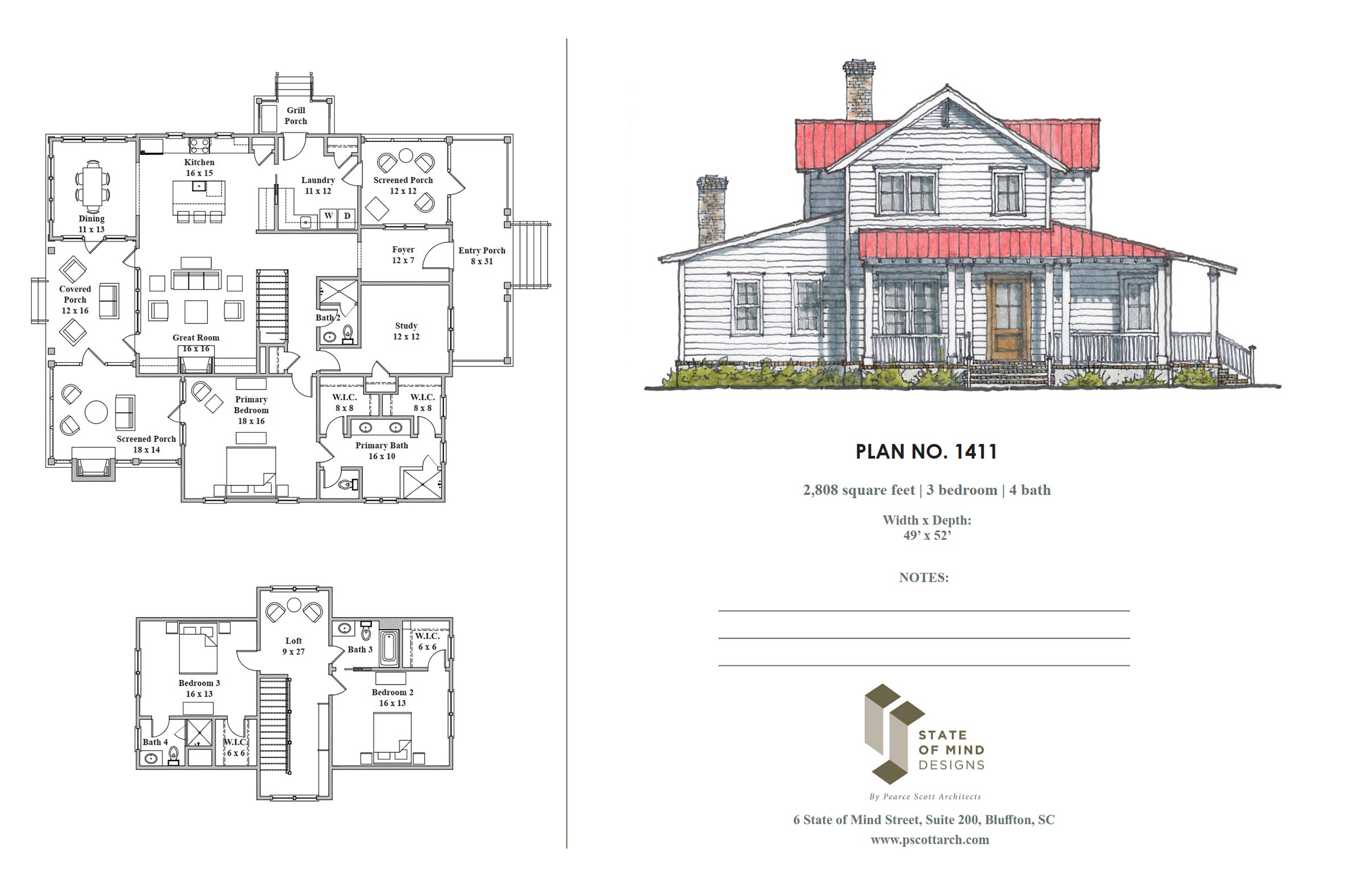 ---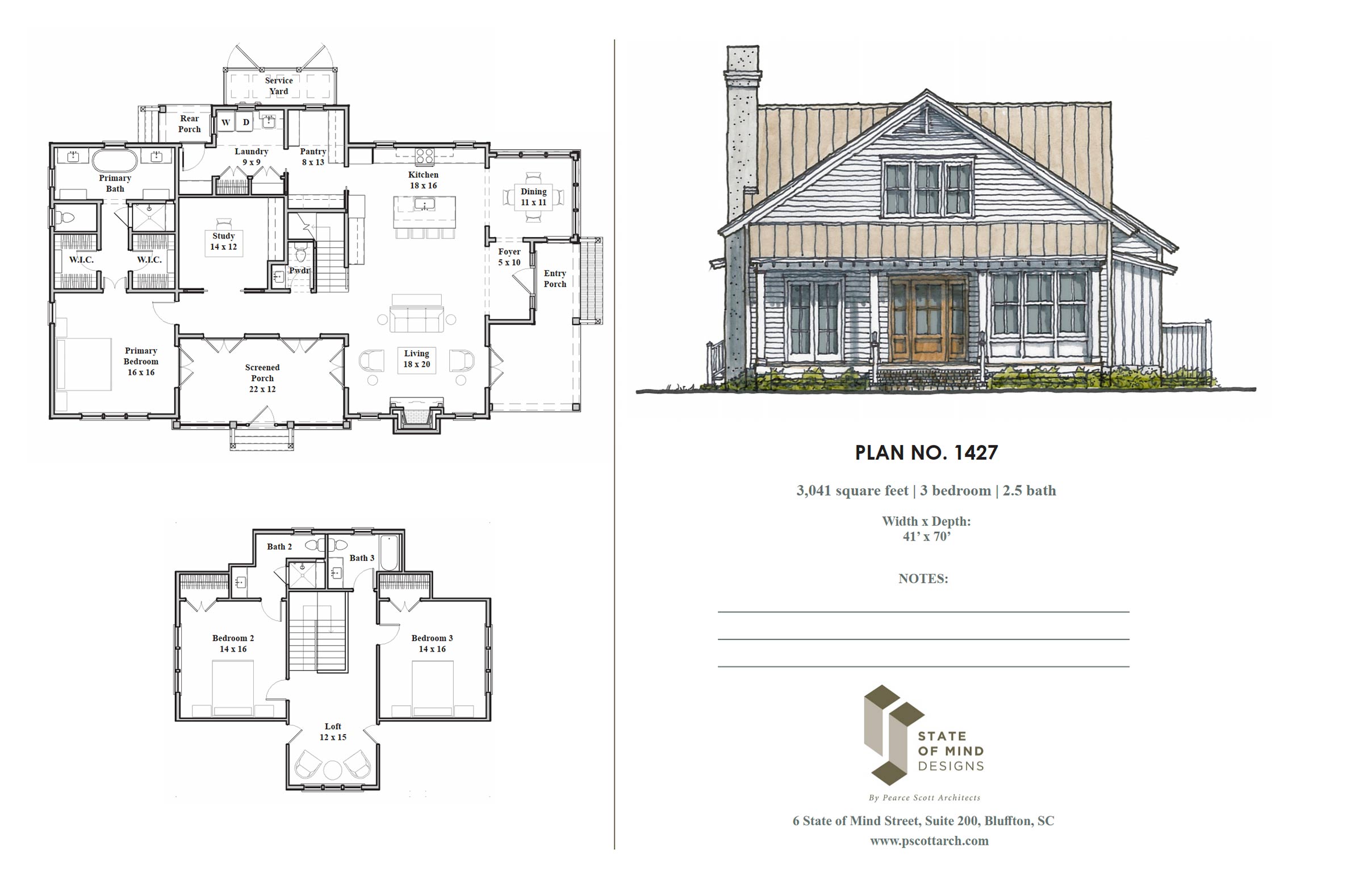 ---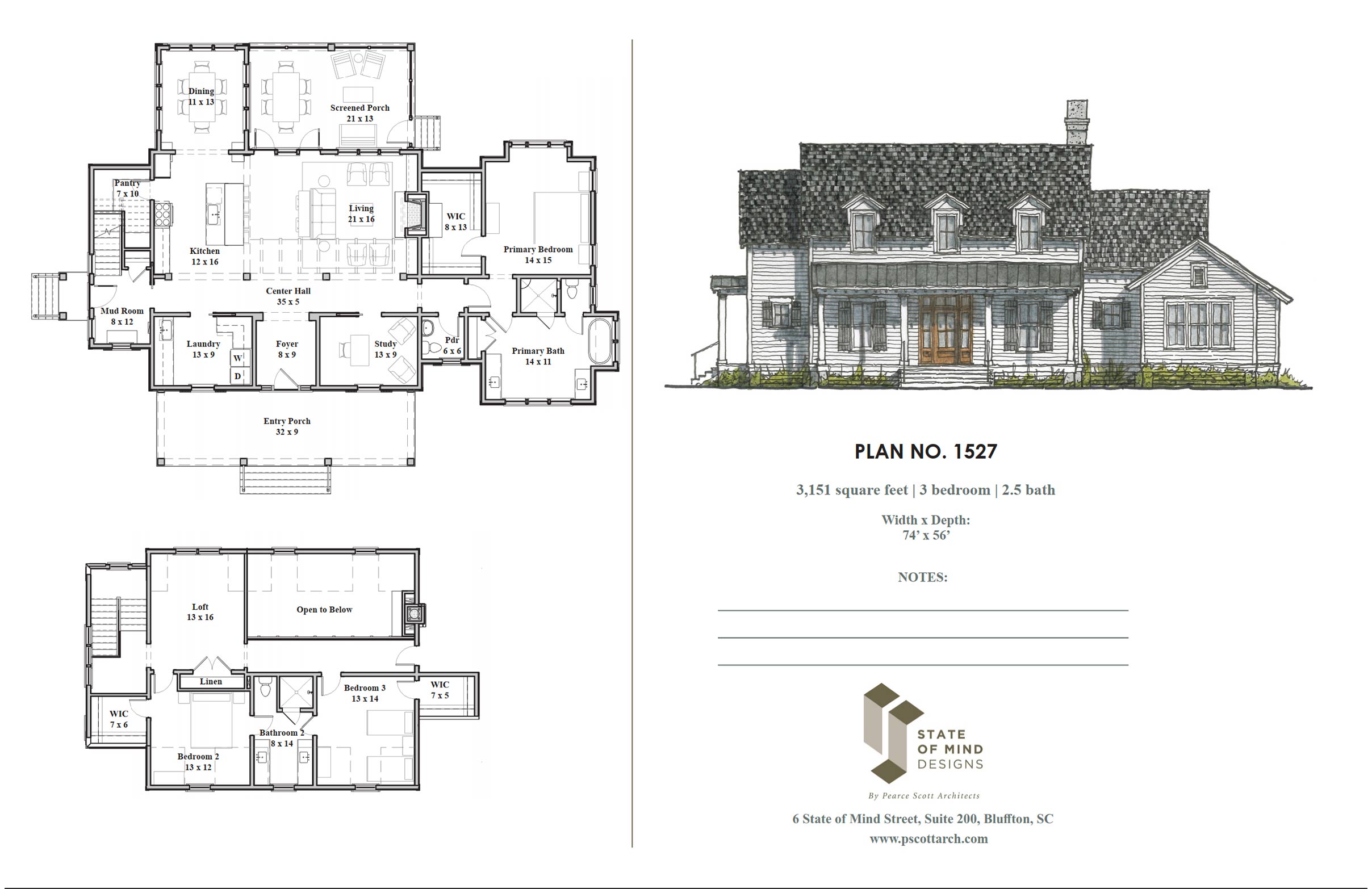 ---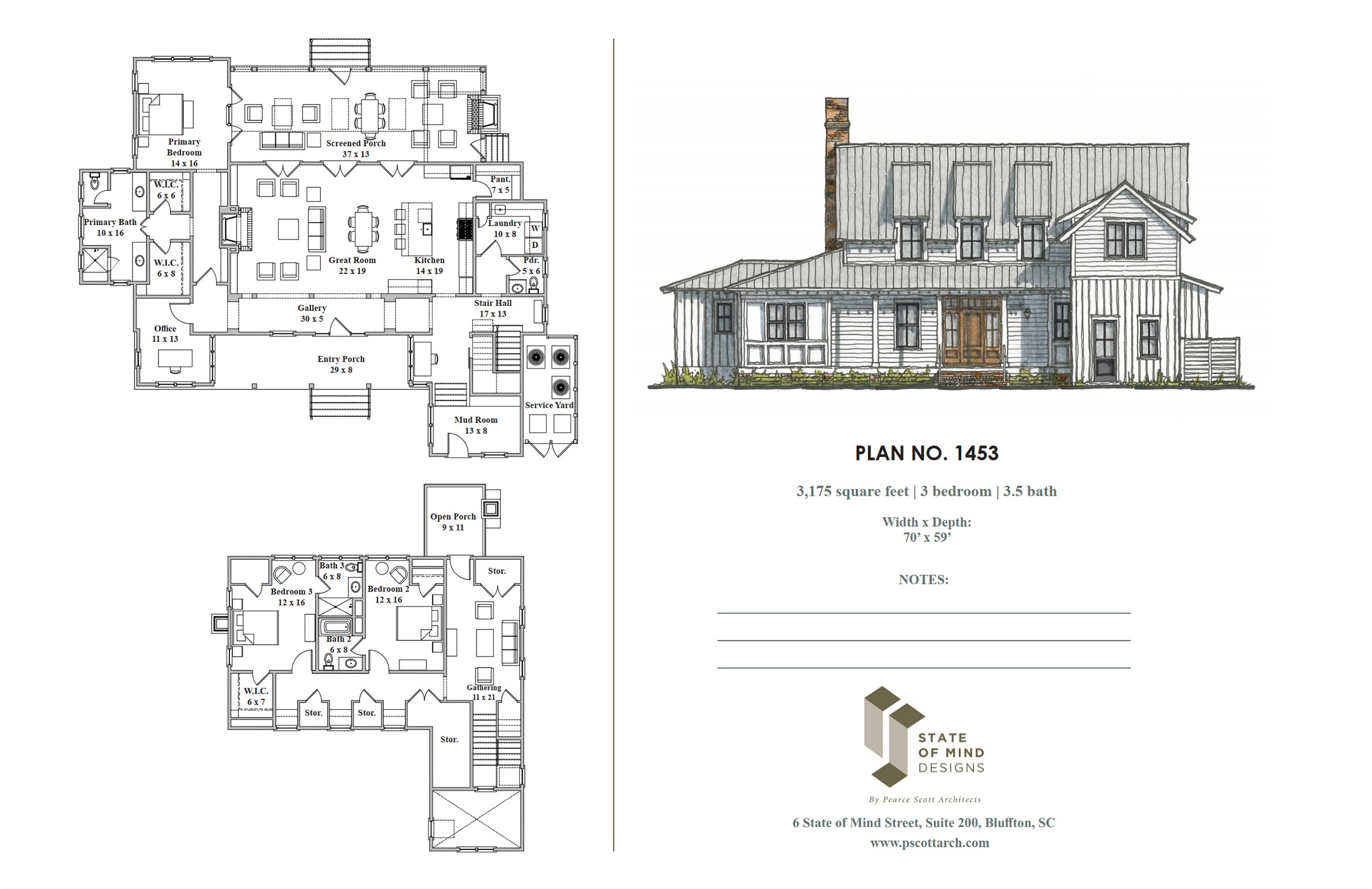 ---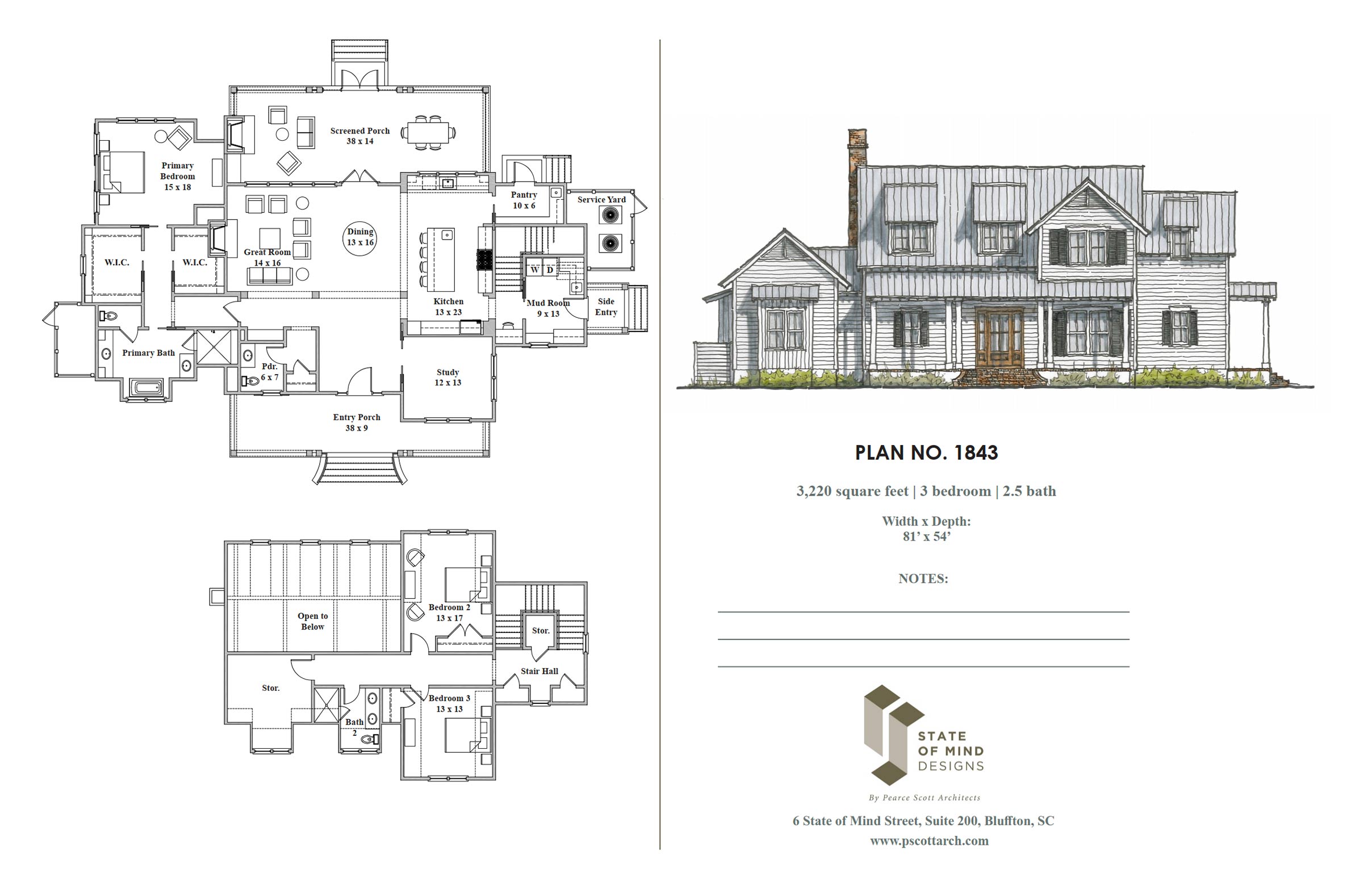 ---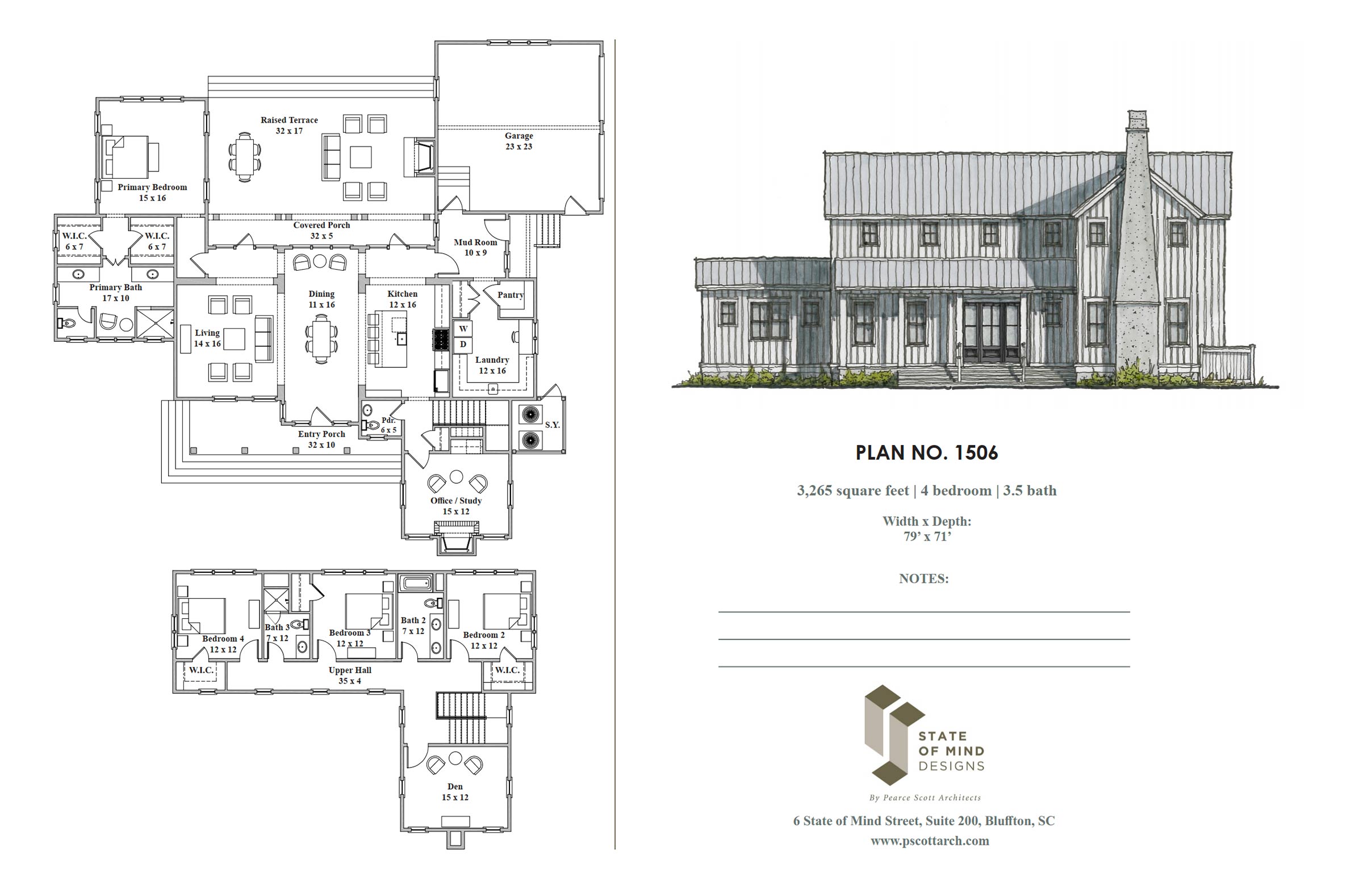 ---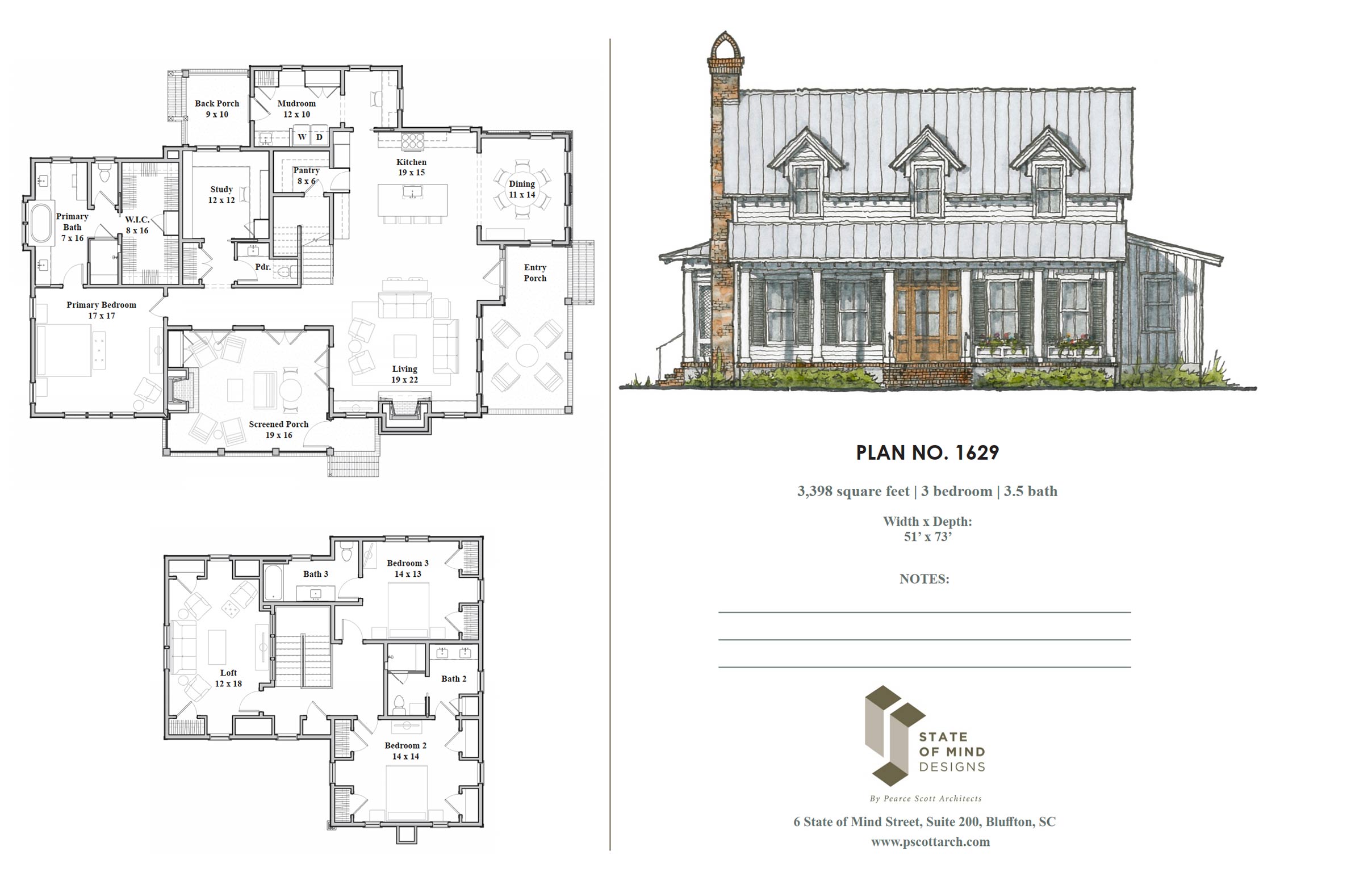 ---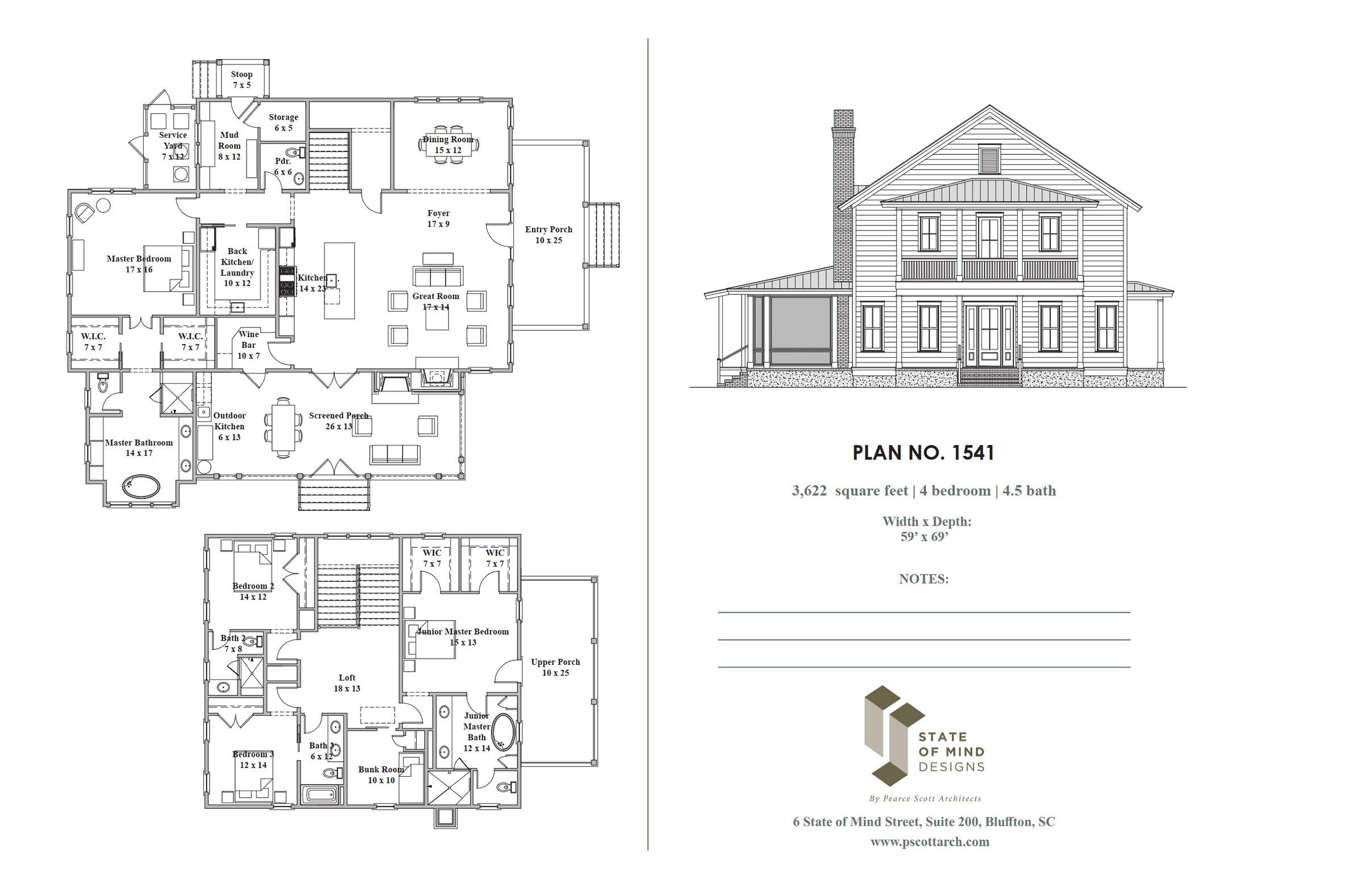 ---