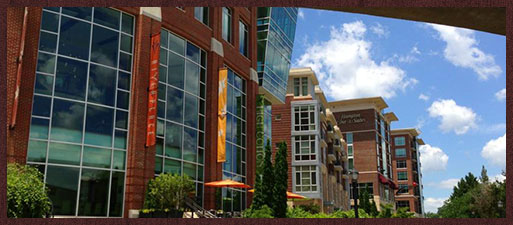 Tucked away in the scenic foothills of the Blue Ridge Mountains, Greenville, SC has become one of America's most talked-about mid-sized cities. The combination of Greenville's dynamic downtown area with its cultural amenities and moderate cost of living has made the city a destination for young and old. As experienced custom home builders in Greenville, SC, Meritus Signature Homes stands ready to bring the idea of affordable luxury to those interested in exploring new home options.
Greenville's rejuvenated downtown with charming shops and boutiques, renowned "new-south" cuisine, art galleries and internationally famous Falls Park are just some of the reasons it continues to attract people from across the U.S., and around the globe. Greenville is full of charm, culture, and entertainment, making it an excellent choice for your next home.
Want proof? Here are some recent accolades from national media about Greenville, SC
The Today Show's List of the 5 Top Places in the US to Retire. Watch as Greenville is called a "foodie hub"!
#12 on the New York Times List of Places To Go in 2017: "Though small, Greenville may be the next major food destination.
The U.S. News & World Report's 10 Underrated Cities for Art Lovers: "South Carolina may be world-renowned for its mouthwatering barbecue, but its flourishing art scene has emerged on the art aficionado's map, with more than 70 works featured as part of Greenville's Arts in Public Places initiative."
Men's Journal's Best Places to Live 2016: "Greenville has managed to avoid the growing pains that plague similar boomtowns — sprawl, traffic, and soaring housing costs. As a result, the city is as hospitable to merchants and artisans as it is to the corporate set."
A Custom Home Builder You Can Trust
As trusted custom home builders in Greenville, SC, Meritus believes that no detail of your dream home is too small for the utmost attention. We obtain samples from premier providers of cabinetry, flooring, lighting, and fixtures so that you can hold the quality materials in your hand and visualize what it will look like in your home. We have many different plans for home buyers to choose from and encourage you to bring your own if you have something special in mind.
Cities in Greenville County, SC include:
Greenville, SC
Simpsonville, SC
Travelers Rest, SC
Taylors, SC
Mauldin, SC
Five Forks, SC
Marietta, SC
Tigerville, SC
Wade Hampton, SC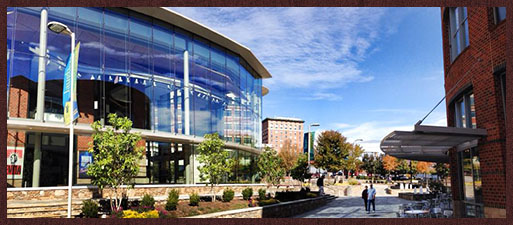 As one of the most trusted custom home builders in Greenville, the South Carolina Upstate and Western North Carolina, we understand how important the home is to your lifestyle. Meritus brings years of experience in helping you design, plan, and build your dream home here in Greenville.
We also think you'll love our fixed-price building policy. That means you can rest assured that once the building is complete, your home will come in precisely at the contracted price. Not many other custom home builders in Greenville, SC can guarantee that kind of pricing consistency. As a fixed price builder, it's our responsibility to help you make good decisions upfront that will keep your important investment on time and on budget.
Want to Know More about Meritus Signature Homes for Your New Home in Greenville County, SC?
If you have any questions about properties in Greenville, South Carolina or our building procedures, it would be our pleasure to discuss at your convenience. Please use the contact tab above or call us today at 864-261-7699.